We are a small breeding operation, specializing in Norweigan Fjord horses, Alberta Elk, and a variety of barnyard critters.  We started, raising our four children  in the beautiful prairie setting by rural Paradise Valley, where we have felt that farm life has been essencial in building our family values of working together, being responsible and involved members of a rural community, enjoying outdoor activities and the satisfaction that comes from hard work. Between 2008 and 2013 we welcomed 8 grandchildren to our family .  Yup 8 in 5 years! And they all love the farm!  From feeding elk to running in the hills, when they all get together here it is the best time ever! In 2018 we celebrated our house turning 100 years old.  We purchased a working windmill to get our old well running and added that to our celebration of the heritage of our farm.  We're still raising high quality fjords and Alberta elk.  Our farm still has an array of barnyard critters although time has taken a few of our elderly away from us.  Growing our own food, thanking the chickens for their beautiful eggs and enjoying the trout jumping in the pond are all part of a lifestyle we can appreciate everyday, loving where we live and appreciating the work those before us have done.

Please explore this site to learn more. Call, text or email us to learn more about our farm and what we have for sale. Thank you for visiting us.

                            We also Welcome Visitors to our Farm!!

                            Woodrow and Janet Wilson & Family

                            Lost Trail Ranch

                  RR#2

                  Paradise Valley, Alberta

                  780-745-2369 home 780-871-3080 cell

​                  ltranch.wilson@gmail.com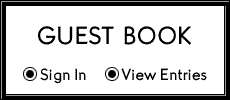 This page was last updated: June 4, 2019
Paradise Valley, Alberta, Canada

Specializing in Norweigan Fjord Horses and

Alberta Elk

Hello, and thanks for stopping by ...

Canadian Fjord Horse Association

Sites of interest for more information